Fundraising through promotional items and T-Shirts has recently evolved. As the world turns to online shopping more and more, it can be difficult for organizations to raise money the old-fashion way; who wants to spend time and money organizing an event, ordering inventory, or trying to track down orders one by one?
The answer is nobody, especially during times like these. That's why non-profits, churches, and schools are turning to customized online stores to raise money without lifting a finger. Here's why non-profits are using Kick Print's FREE fundraising websites to raise money with no extra cost or effort to them.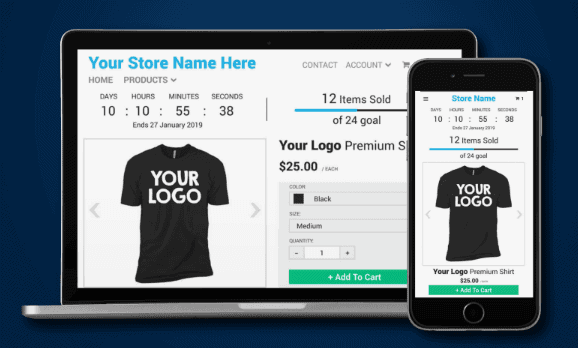 #1: It's Effortless Fundraising
Imagine having a team of designers at your disposal that take care of everything, from the graphic design on your apparel items to the development of your website. Wouldn't that be incredible?
Not only do you save money and time on designing the fundraising items, but you'll also get a functional website to sell those items and collect payments effortlessly. You simply work with the team to choose your store items and commission amount, and we take care of the rest. If you could raise money for your cause by simply sharing a link, wouldn't you do it? No more tracking down orders or payments- just sharing a simple link.
Kick Print also give you the choice of how you'd like to distribute the items. You can save money by having all the purchased items shipped together, or have the convenience of shipping to each individual customer! Amazing, right?
#2: There's No Risk of Over-Buying Inventory, like traditional fundraising
If you've done fundraisers by selling food, T-Shirts, or promo items before, you know that there is a risk with buying supplies and inventory; if you don't buy enough, you lose out on potential funds, but if you buy too much you risk losing money. Plus you have to create a place and time for people to purchase your items, costing you time and money.
If you could take 100% of the risk out of buying inventory, wouldn't that be ideal? That's the beauty of online stores! No items are produced until the orders are placed, so there's absolutely no risk of over or under spending on items! It is truly the ideal way to raise money for your cause, as every penny counts.
#3: It's Accessible and Convenient
Organizing volunteers or setting up a pop-up shop can be time consuming, and limits your potential customers. Why spend that costly effort when you can have a store that's more convenient for you and your supporters?
An online store is available for 24 hours a day for as many days that you keep it open. Anyone with internet or data can reach your store and make a payment at anytime without any additional effort from you! People can order from your fundraiser right from their phone or device, then Kick Print receives the order and payment and we take care of the rest.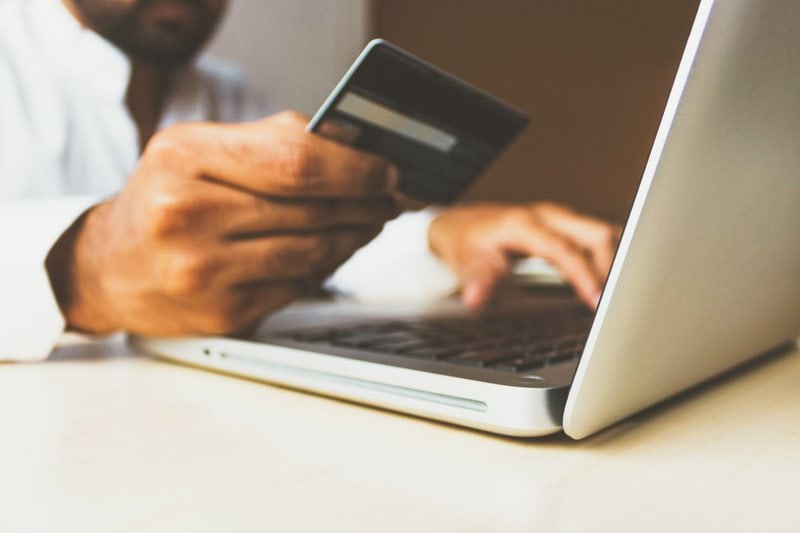 #4: It Comes with Free Flyers, Social Post Graphics, and Mockups to Raise Sales
In addition to the free website, our team provides custom flyers and social media posts to spread the word about the fundraiser. These graphics feature the branding of the church, school, or cause doing the fundraiser along with beautiful mockups of the store products. How great is that? Imagine showing off your organization's brand and fundraiser in front of all your followers on social media. This helps direct even more people to your store, raising awareness and raising sales!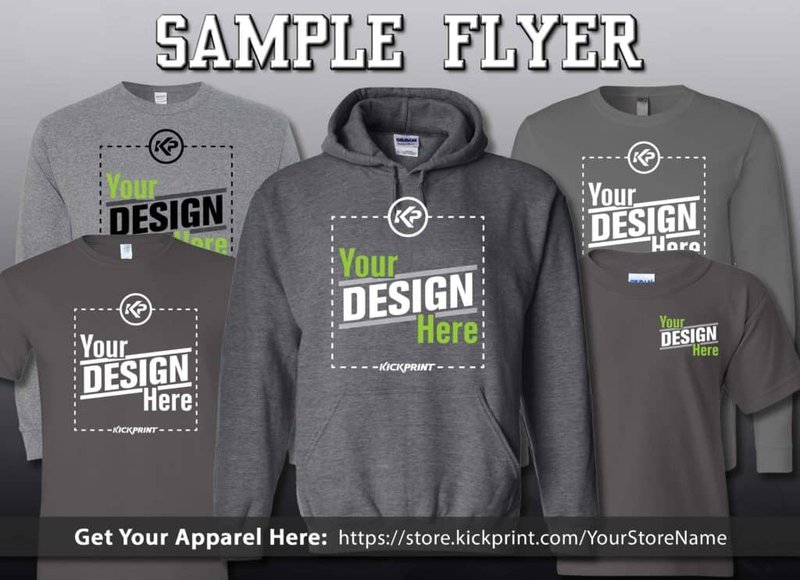 #5: It's Free
That's right! It's free. In general, you'll find lots of companies claiming that you can start a FREE website just to find that it'll cost you later. Kick Print offers a truly free website that allows your supporters to browse and pay for items right on the website. There's never a hidden fee for collecting payments on the fundraising website. There's no hosting, building, or domain fee.
We know the goal of fundraisers is to earn money for a cause, not spend it. That's why we pass along the cost to your supporters and then cut you a commission check after the store is closed. It's an amazing way to effortlessly raise money while rewarding your supporters with high quality products.
Bottom line: Less money upfront = Less risk and more money for your cause!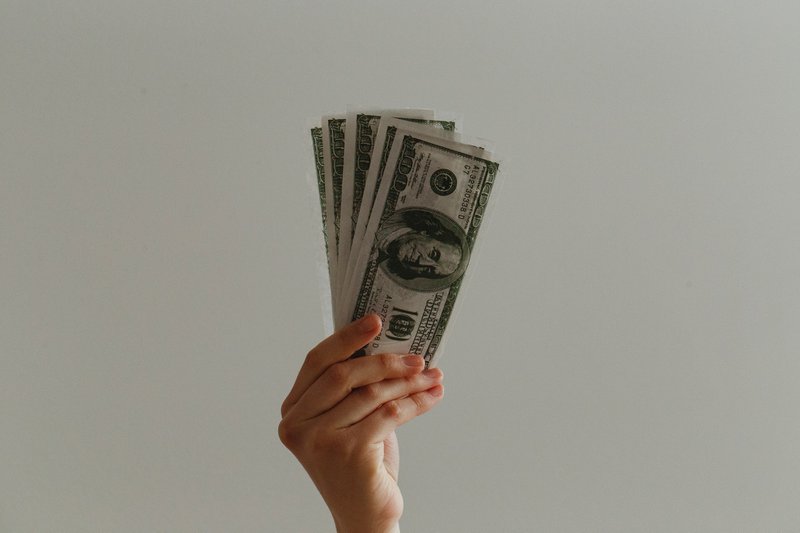 How You Can Fundraise with A Free Online Store
If you're a church, organization, or need to fundraise for a special reason, consider an online store.
Remember, an online store with Kick Print:
is FREE
comes with flyers and social media graphics
takes the risk out of over-buying
is hassle free
is accessible
is made for people who want to fundraise the modern, effortless way.
Ready to give it a try? Get started by visiting our website here!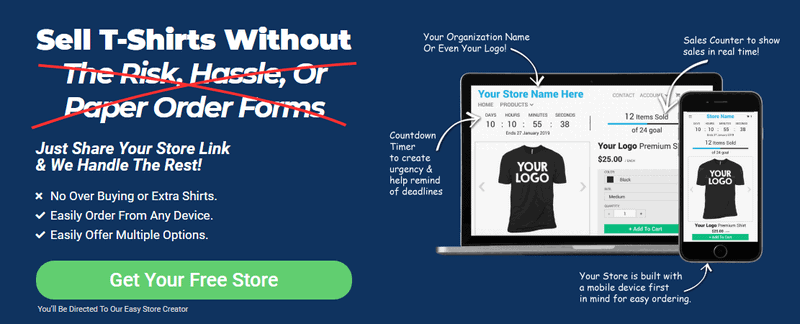 We are dedicated to helping good causes get the funding they need and can't wait to help yours! We look forward to it.
-Kick Print Team